Within our spacious Forest Meadows, California home, we have opened our
lower-level floor into a tranquil vacation stay, which we named Meadows Lair.
Meadows Lair is in the upscale Forest Meadows gated-community, four miles northeast of downtown Murphys, along Highway 4. Our house is in a quiet and scenic neighborhood, surrounded by 100-foot-tall pine trees.
We are at the 3,300-foot level, which seldom gets more than six inches of snow on the ground at any time.

Our nightly per-bedroom rate: $100 (Nov. 1 through March 31) and $125
(April 1 through Oct. 31); and slightly higher during major holidays, local festivals and Ironstone Winery summer concerts. We will not rent the unused bedroom to outside guests, other than your friends and family, as we value your privacy. You will have
the entire lower-level to yourselves during your stay.
Our private, lower-level guest accommodations feature:

Two bedrooms, each with a comfortable queen-size bed. Each bedroom has a large window with a scenic view of the surrounding pine forest.

Full bathroom, with shower/tub. Towels, shampoo, bath soap and hair dryer provided.

Lounge area with 49-inch television (

over 220 channels)

, microwave oven, sink, mini-refrigerator, 12-cup coffee maker with coffee and tea supplies, wine refrigerator, bottled waters, packaged pastries, plates, cups, glasses and utensils. Playing cards and several family board games, if you wish to stay-in and relax. We do not serve breakfast to guests.

Free Wi-Fi Internet connection.

Large covered balcony that overlooks surrounding pine forest.

Central heating and air-conditioning in all rooms.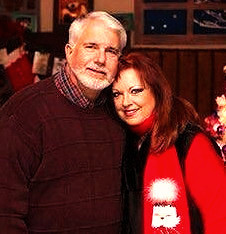 Wine enthusiasts! --

Murphys has fine-dining restaurants

and 20 wine

tasting rooms,

along its historic Main Street

(4 miles).




Concert goers! --

Outdoor summer concerts at Brice Station

W

inery

(1 mile)

and Ironstone Winery

(5 miles).

Theatre fans! --

Community acting, singing and dancing at

their best at Murphys

Creek Theatre

(4 miles)

and Fallon House

Theatre in

Columbia

(17 miles).

Nature lovers! --

Majestic, 300-foot-tall, Sierra redwood trees,more than 2,000 years old, and scenic river rapids at Calaveras Big Trees State Park

(11 miles).

Golfers!

--

Sequoia Woods Golf Course

in Arnold

(8 miles)

and Greenhorn Creek Golf Course in Angels Camp

(14 miles).




Gold Rush history buffs! --

Preserved and rustic, 1850s, living-history town of Columbia State Historic Park

(17 miles).

Underground explorers!

-

-

Walk deep underground at Mercer Caverns

(6 miles)

and Moaning Cavern

(10 miles).

Also, soar above the foothill valley on Moaning Cavern Adventure Park's zipline ride

(10 miles).

Feeling lucky? --

Black Oak Casino offers gambling, a 24-lane bowling center, several restaurants and bars, and a live-music stage

(32 miles).

Snow skiers!

--

Bear Valley Ski Resort

(33 miles).
And, there is something for everyone to enjoy nearby:

A private-home vacation stay among the pines
Guests' private TV-lounge
Guests' private TV-lounge
Guests' private outdoor balcony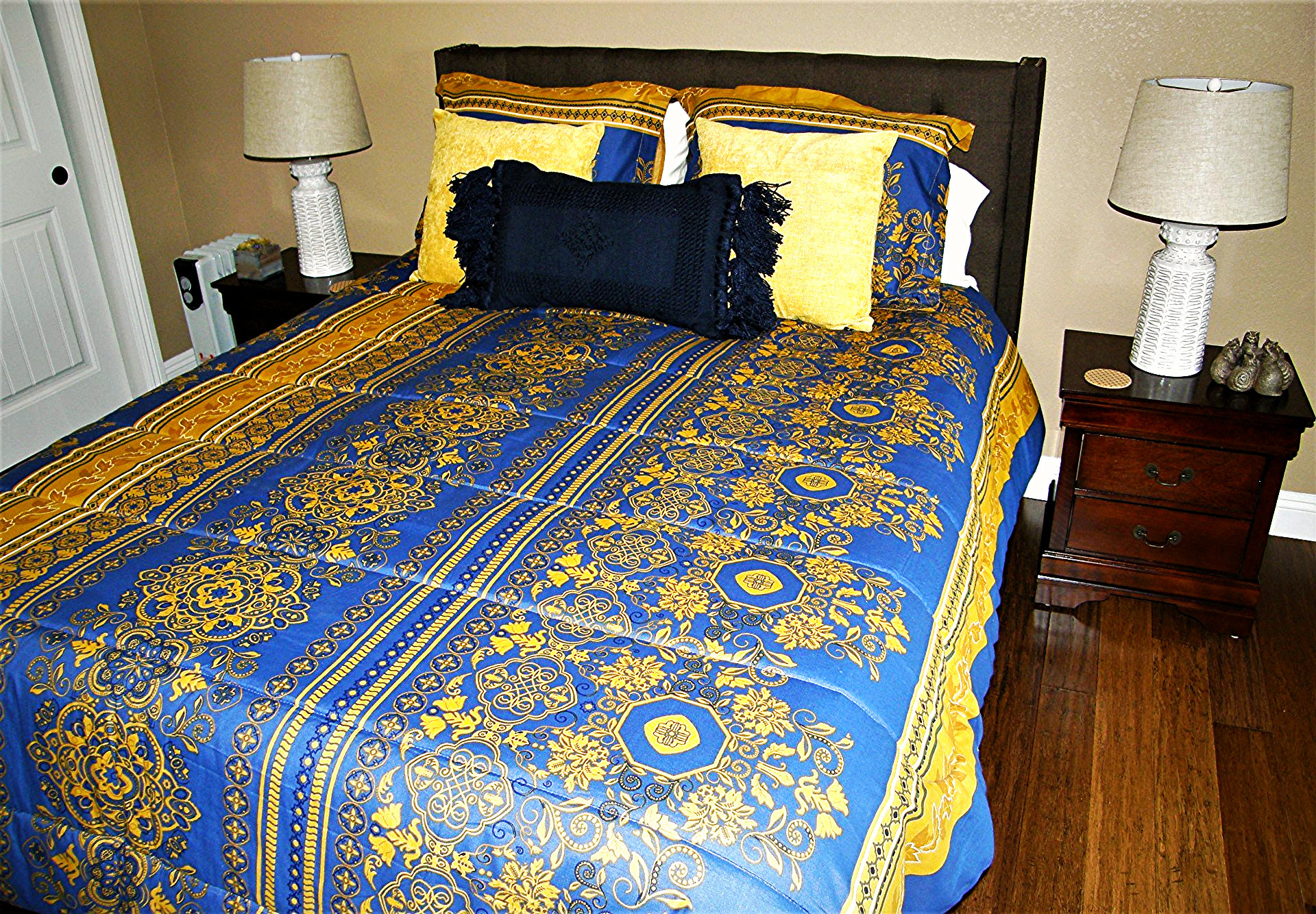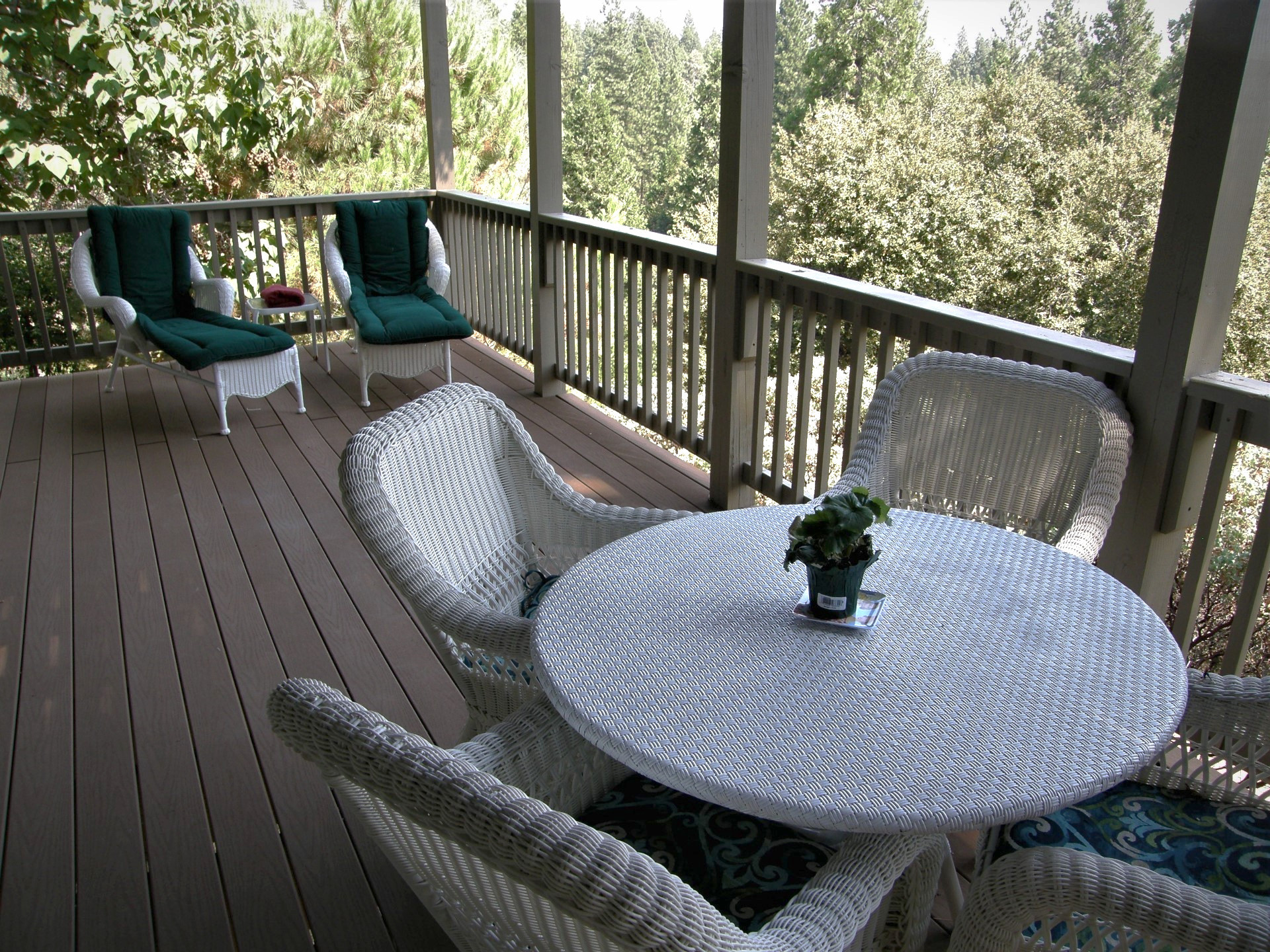 We are closed and have moved to Arizona!
Forest Meadows, Northern California
We are closed and have moved to Arizona!
We are closed and have moved to Arizona!