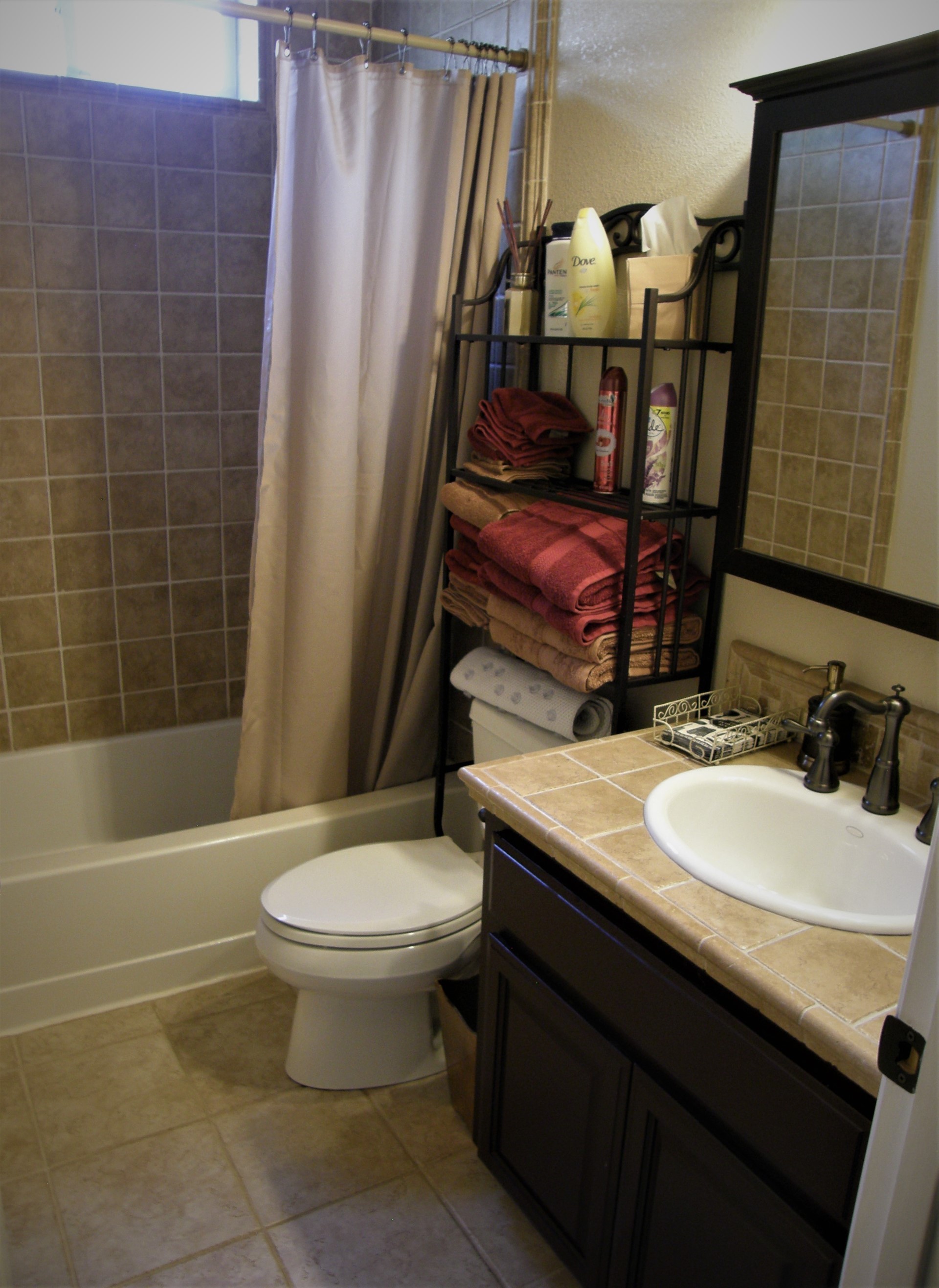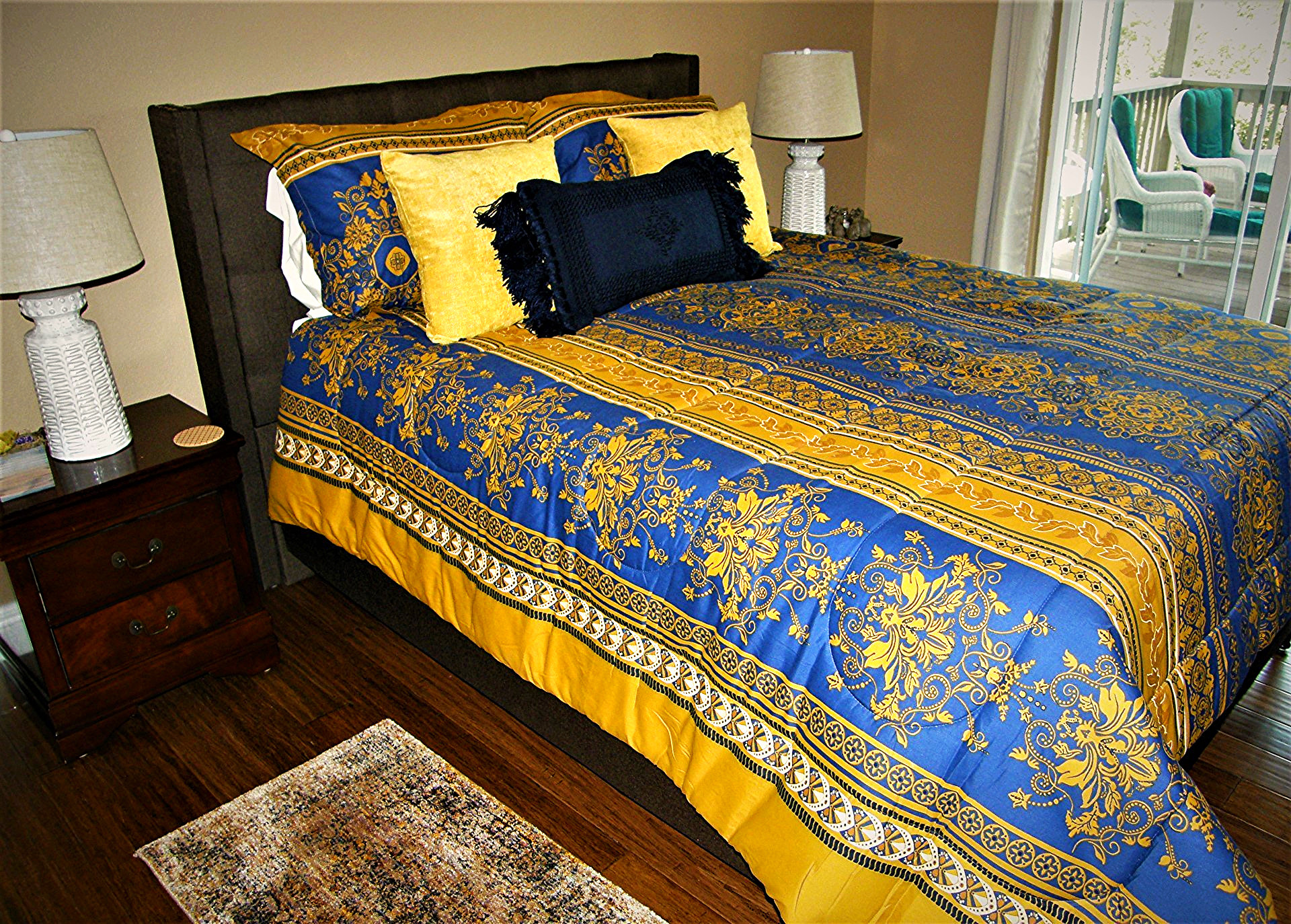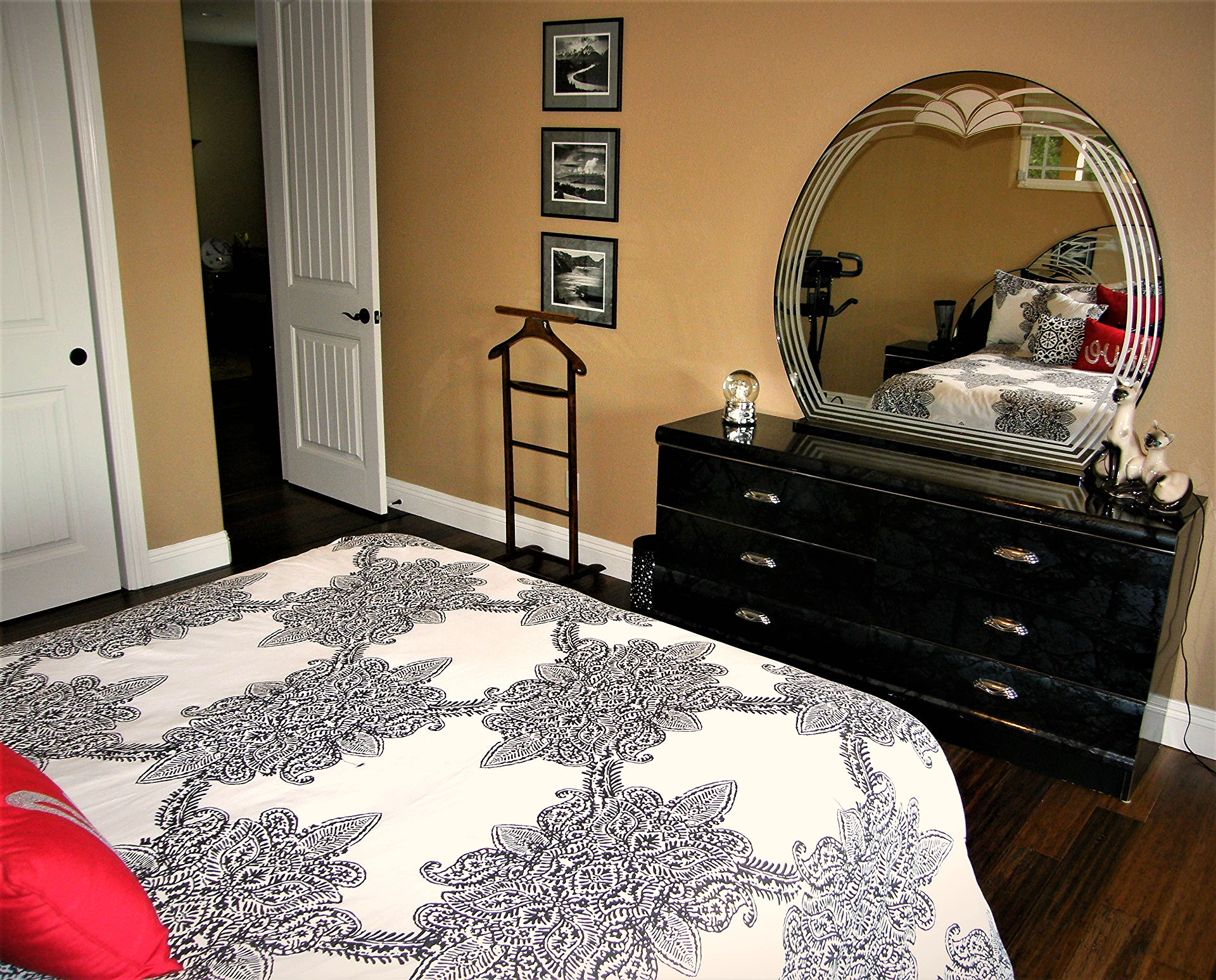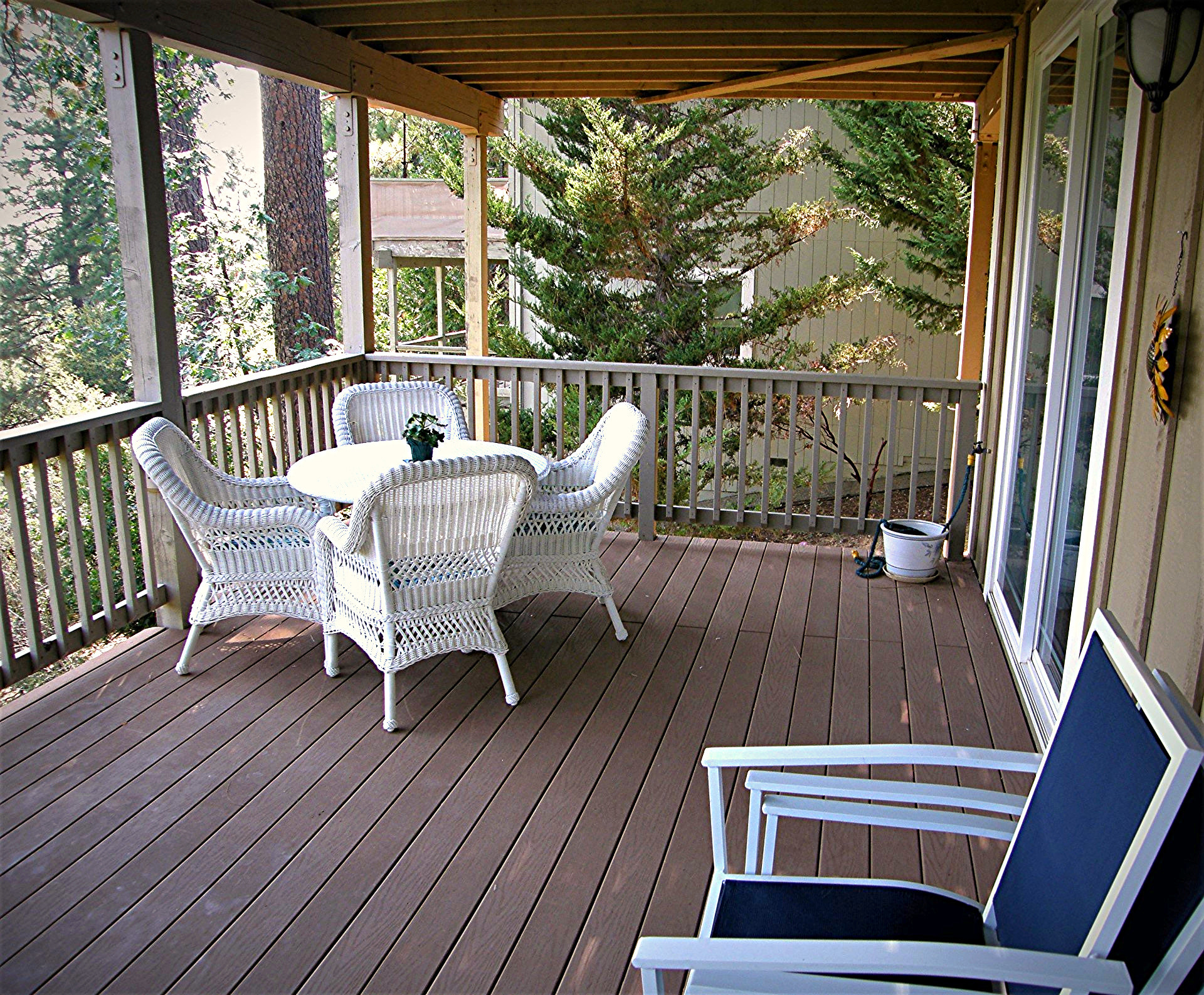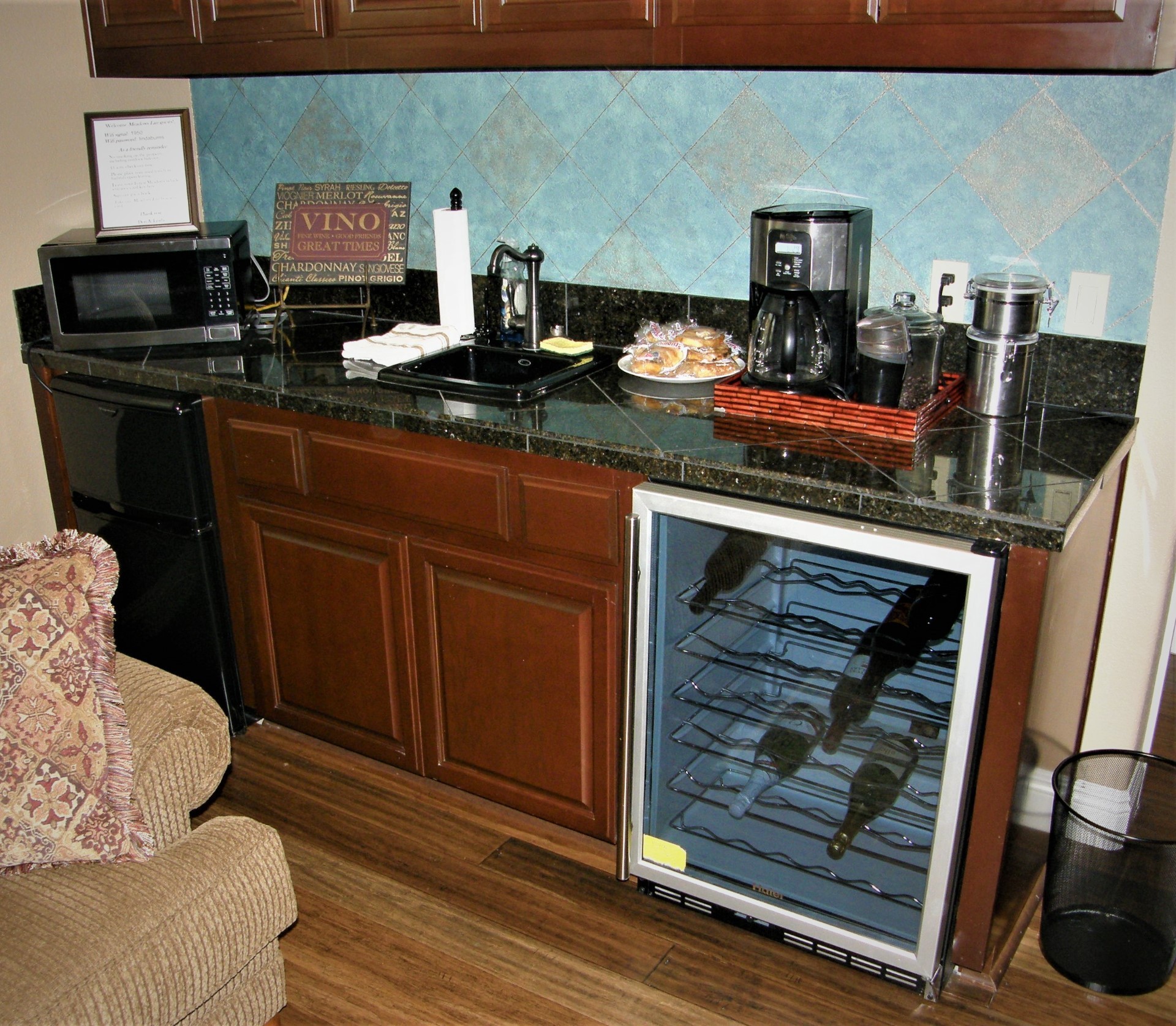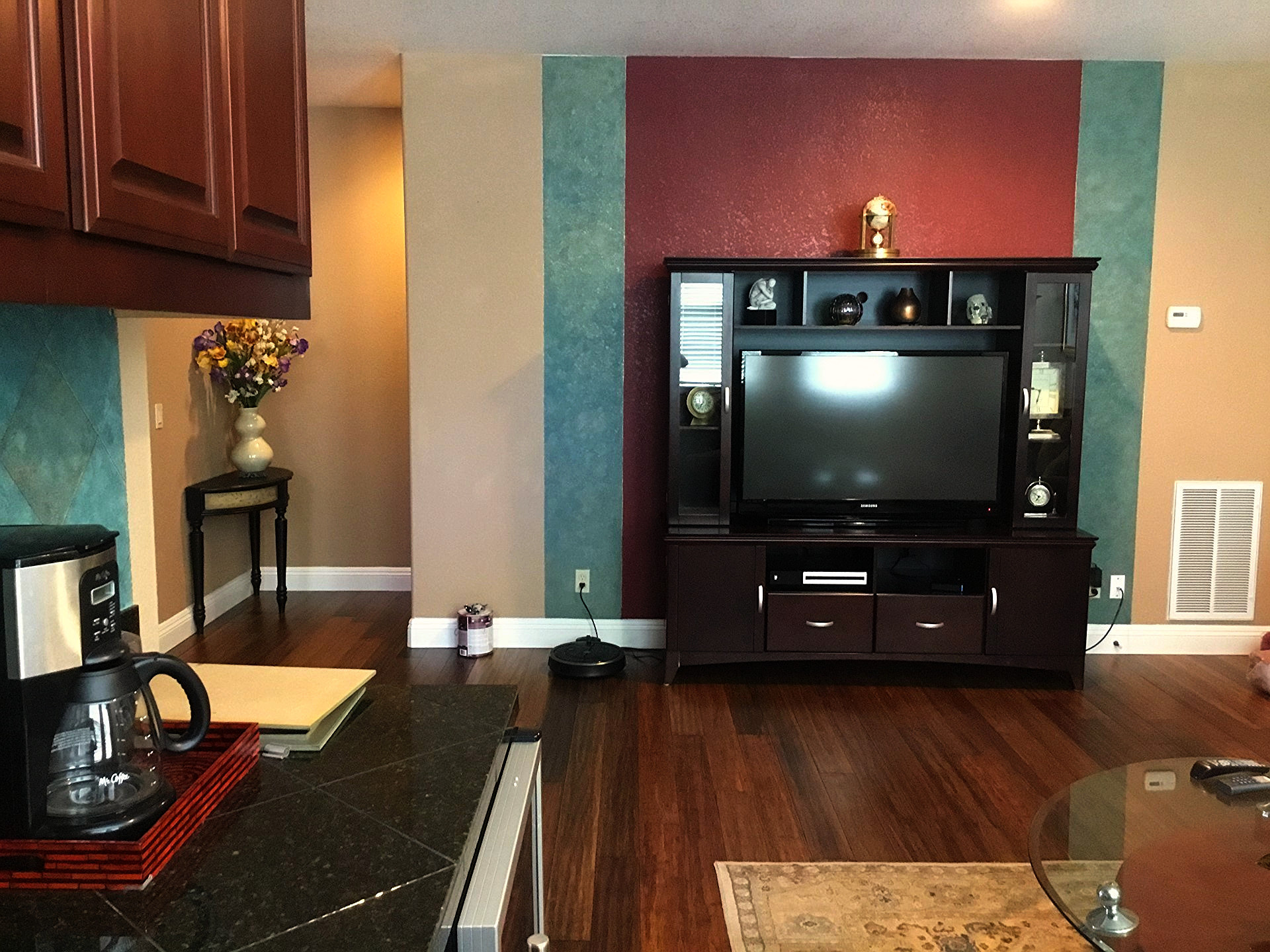 Shared guest bathroom, with shower/tub. Shampoo, bath soap and hair dryer are provided.
Private TV-lounge features a microwave oven, 12-cup coffee maker (with coffee and tea supplies), mini-refrigerator, packaged pastries, bottled waters, wine refrigerator, plates, glasses, cups and utensils.
Private lounge's 49-inch TV can access more than 220 channels.
Each guest bedroom has a sliding glass-door to the private covered balcony.